Writing Is Hard Man…
Those who are skilled at it and/or do it for living, I bow to you. You have won and you are a true champion. What's even harder is doing it consistently.  I have been slacking big time with myfinancejourney.com blog.  I have been busy, little lazy, slightly burned out, but mostly I've been making too many excuses. 
---
Excuse is a lie that you tell yourself

By Robert Kiyosaki (I maybe paraphrasing)
---
The last time I wrote was 7months ago. Yes, it has been that long. Back then, I had a dream that I was going to blog about investing and personal finance once a week to share my learnings, my passion, and my drive and hopefully to pass on some of that wisdom to the world. But I found out that I wasn't as passionate about writing and not as smart. 
I still have the passion for investing and desire to be better financially.  So, I still have some hope left in me, so I'll settle as a mediocre blogger. But, I'm going to try harder this time to continue writing. I lived a little, played a little, and also have been exercising my brain. So I feel that I'm a little smarter on subject of money then my last blog and I like to tell you why on the upcoming blogs.
Where did I leave off?
Just to recap, my wife and I were an Average American Family with little personal financial education.  I did not know it at the time, but this road was leading us to cloudy financial future, unprepared retirement, and countless arguments about money at an old age.  I decided I did not want to remain average and do something about it. I started by self-financial education, increasing my financial literacy, and putting my learning's into practice. I made tough financial decisions, which ultimately led to reducing over $170,000 in debt and gaining $186,000 in assets the first year.
Feedback
Those who read my last articles, I thank you and those who commented big hugs.
An Average American Family (Part 1 – Drowning In Debt)
An Average American Family (Part 2– Improving Financial Literacy)
I have gotten generally positive feedback from people both in person and by comments. Some people have even sought financial advice from me. That's right. Can you believe that?
No, I don't have the answer to your years of bad spending habits or ways to change your mindset but I try to keep it interesting. I mean, the person may genuinely want to seek financial advise, so who am I to stop the bus. I try to steer them in the right direction, which starts with discussion and ends with, I provide them the book, tv show, and/or online column that have inspired me to whatever the topic of discussion. 
But let's face it; I'm not here to give financial advice because I am simply not qualified. I don't have the financial degree or expertise to give financial advice, at least not yet. On this blog, I am simply sharing my personal financial experience on things I've learned and/or learning. I use it as platform to open up and talk and write about it. It helps me organize my thought and helps me to continue to move toward the right financial direction. It's also used as a journal and planning guide to help me reflect on my past, exercise on current investments, and prepare me for the future. During my financial journey, I am working my way to becoming an intelligent investor, which will allow me to make better and smarter financial decisions.
Tough Subject
Too often people shy away from the subject of money or dealing with tough financial situations. And I get it, it's an uncomfortable subject. Most people weren't raised to talk about it, didn't have proper financial education, and/or lacked the experience or knowledge on how to deal with bad money problems.
I too grew up in a home that never talked about money. Our family ran a small dry cleaning business. My dad never shared our finances to anyone but himself. For a while, I thought we were doing great because we had food on the table, roof over our heads, and had new car every few years. But later I found out it was just the opposite, because we were buying things we couldn't afford, Ahh.. the joy of credit.. Many poor financial decision and planning or lack of planning ultimately led to my parents filing for bankruptcy.
Proper personal financial education wasn't taught at school, at least not my high school or college. I don't remember my guidance counselor or teachers recommending me to take classes on how to save toward retirement or what I am to do with my first paycheck. What am I suppose to do when I'm behind on bills? How am I supposed to pay for the mortgage, save toward my kid's college, and put away toward retirement on little income? How about taking care of aging parents who have little or no retirement savings?
Fortunately there is a hope for everyone. I was once lost, drowning in bills and swimming in circles because it was hard to see clearly when you are head deep in water. There is old Korean saying. It goes like this. 'Even if the skyfalls, you can always find a way out.' So listen to the wise old Koreans, there is always a way out. Ok, I'm just rambling  
---
What have I been upto lately?
Work life
I'm still holding down a 9-5, working for Corporate America, day dreaming about the future and one day be free.  I don't love work, but when I'm there, I try to give my best because it's my company and I want to them to do well. So I try to make them millions of dollars but it's not always easy because sometimes it's hard to move fast in a larger, established organization. The pay is decent and people are great but politics, who likes politics?
Personal life
I didn't really have one.  The whole spring and summer was spent on rehabbing my house. Below picture is from my wife's 30th birthday in April and the cover photo of the beach was from Dominican Republic Spring of this year.
Investing
Not as active as before on real estate but I'm in a settling stage and planning for hopefully bigger and better things. I did buy my first stock and made money.  I'm a proud owner of Twitter.  But I only bought 10shares. 🙁
My house that that I bought for $18,500 exactly 1year ago and it had been appraised by the bank for $107,000 (as part of line of credit application).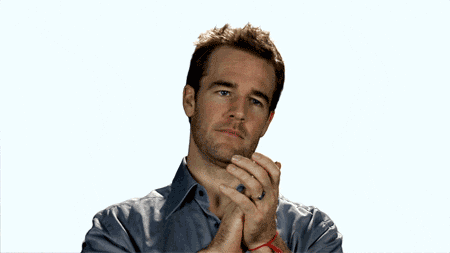 Technology Startup
I'm trying to ease back into the startup scene. I'm keeping a low profile as usual but I'm working on an Internet Marketing Startup idea that is privately funded. Sounds impressive right?  Ok, you got me, I'm the one privately funding it. I threw in few dollars and some change to get things going and picked up a partner who can complements my skill set. It's too early to tell but things are starting to, sort of, and kind of coming together in our heads and moving further along each week.
Home Rehab
From March to August, I was on a tear with home improvement.  I basically rehabbed my entire house that I currently live in.  I give credit to my wife for painting and my mom for cleaning, and few contractors here and there but for the most part, I rehabbed the entire interior of the first floor by myself starting with floor to bathroom, kitchen, bedroom, plumbing, electric, etc. I'm beast with it.  It's very empowering to know what's behind the wall, able to tear it down and put it back together.
Below is me working on putting patio and extending the drive.
This is my first DIY video of me replacing a Cast Iron Waste Pipe.  
Identity Theft
I was a victim of an identity theft.  I don't wish this on anyone. It was complete nightmare. I may go in detail later about my experience later but keep it short; I was one of many people this year that fell victim to identity theft. I found out when IRS rejected my tax filing because someone other than me have already filed it for both State and Federal.  It was one of many Global Criminal Cartels from Russia, China or Africa and their whole purpose is to be an asshole. I had do bunch of legal stuff to prove who I am and so forth.  My tax processing and return was delayed for four months but I'm glad it's over with. Fingers crossed.
My Daughter Hannah
My daughter Hannah is almost 10.  She is so smart. I play Rober Kiyosaki's cash flow game with her every chance we get. I will support her on whatever profession she chooses to be but my only requirement for her is that she becomes a knowledgeable investor first. She already understands the concept of cash flow, assets vs liability, and balance sheet. Technology wise, I was brainstorming on an iPhone app idea one day and she was able to extend off my idea and start to white board and drew up monetization strategies using info graphics.
Kids are smart these days, that's who you are going to be competing with in few years. You better pick up a book. So I leave with you some inspirational materials.
Reading Materials